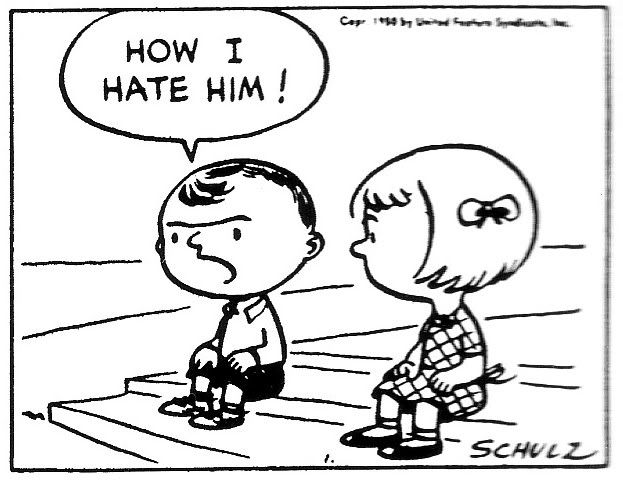 Okay, now this is the last straw. I just read a
thoughtful essay about some new comics
written by Hodgman for
The New York Times
, in which he shows not only a sensitivity to the merits and flaws of each individual work, but an awareness of the field of alternative comics, both historically and current. And I'm really sick of this crap. Is there anything this guy can't do?
He's a former professional literary agent for, among others, actor
Bruce Campbell
and penned the column
"Ask a Former Professional Literary Agent"
for
McSweeney's
. He's been in
The Paris Review
and on
This American Life.
He's started
The Little Grey Book Lectures
with musician
Jonathan Coulton
. He's the author of a brilliantly funny book,
The Areas of My Expertise: An Almanac of Complete World Knowledge Compiled with Instructive Annotation and Arranged in Useful Order by Me, John Hodgman, a Professional Writer, in the Areas of My Expertise, which Include Matters Historical; Matters Literary; Matters Cryptozoological; Hobo Matters; Food, Drink, & Cheese (a Kind of Food); Squirrels & Lobsters & Eels; Haircuts; Utopia; What Will Happen in the Future; and Most Other Subjects; Illustrated with a Reasonable Number of Tables and Figures, and Featuring the Best of "Were You Aware of It?", John Hodgman's Long-Running Newspaper Novelty Column of Strange Facts and Oddities of the Bizarre
. It includes, among many other things, the hilarious "700 Hobo Names", which is exactly what it sounds and now appears in
visual
and
audio
form. (That's Coulton playing "Big Rock Candy Mountain" in the background.)
And then there's television. He's begun appearing as
The Daily Show
's
"Resident Expert"
, declaring that he conducts himself "with the irrepressible brio of the pimp" and namedrops
Lobot
when talking about the Bush administration's Iraq policy. And he's appeared as a stuffy PC in Apple's new
Get a Mac
ads. But he's so witty and charming in these ads that,
as plenty of observers have noted
, they are self defeating. Hodgman wins you over, while
Justin Long
plays the part of the annoying pretentious urban hipster Mac cultist so unwittingly well that you want to strangle him with his own hoodie. (And this from someone who once thought of himself as an annoying pretentious urban hipster Mac cultist!)
Did I mention he also has
a blog
? You'd probably rather be reading that, wouldn't you?